Lobo Bike Shop
The Lobo Bike Shop was established in 1987 to address the growing need for quality bike repair and services on the UNM campus.  We offer students, staff, and faculty a full-service bike shop at a discounted price with a 100% satisfaction guarantee. Our professionally trained staff will assist you to get your two wheeler back on the road.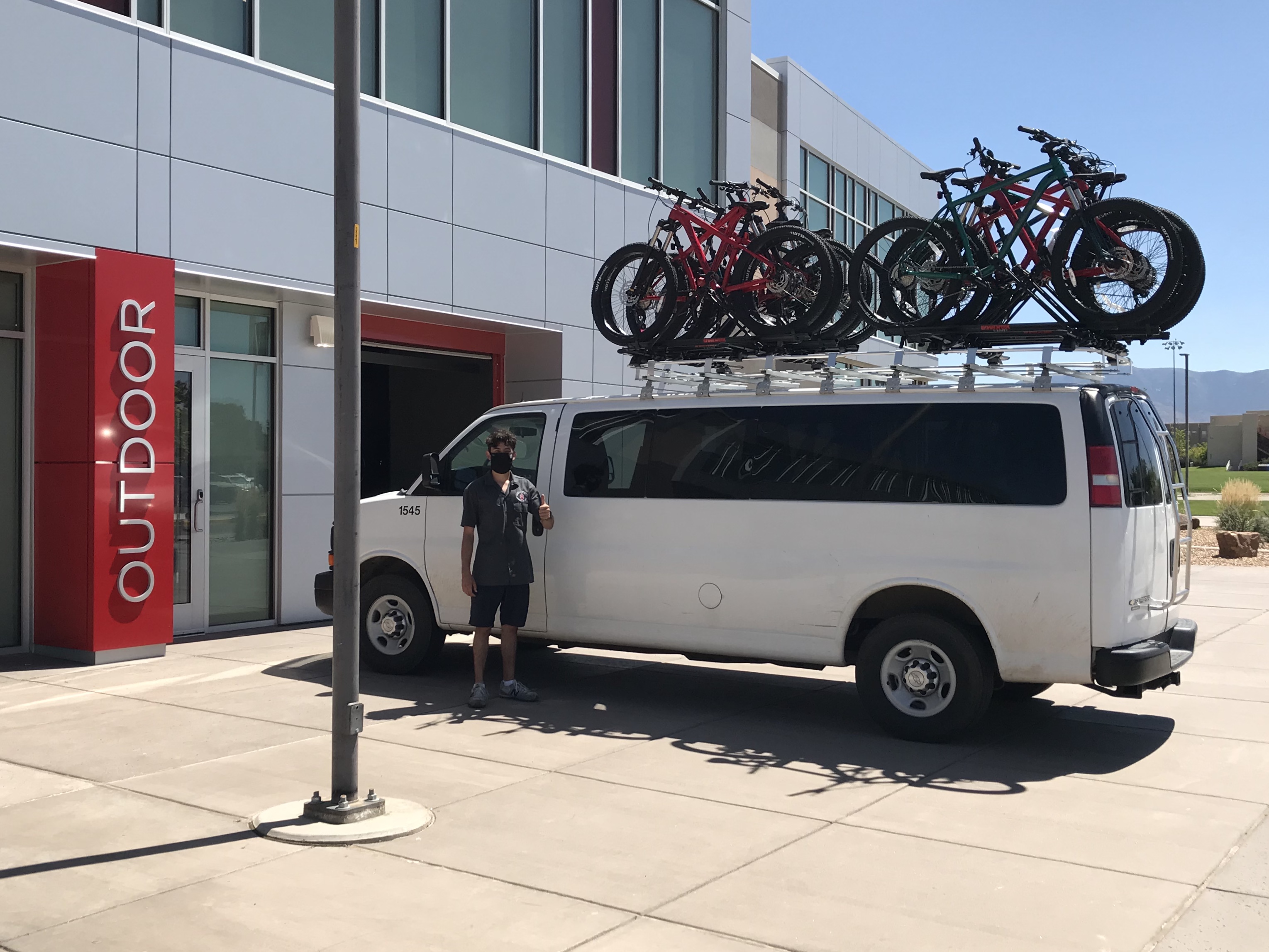 Videos
DIY Bike Stands
We now offer DIY Bike Stands, after-hours, Tuesday - Thursday from 6pm-8pm.  We'll have one of our professional bike mechanics on hand to assist/teach. Memberships available. Stands are subject to availability, first come first served or reserve online.
Membership
We are now offering a Lobo Bike Shop membership. For more info please click the link below!
Pricing
Accepted Payment Methods
Credit/Debit and LoboCa$h
Staff
Charles Gwinn - Outdoor Program Specialist -  gwinnc@unm.edu  •  505-277-8182