Staff
James Todd - Director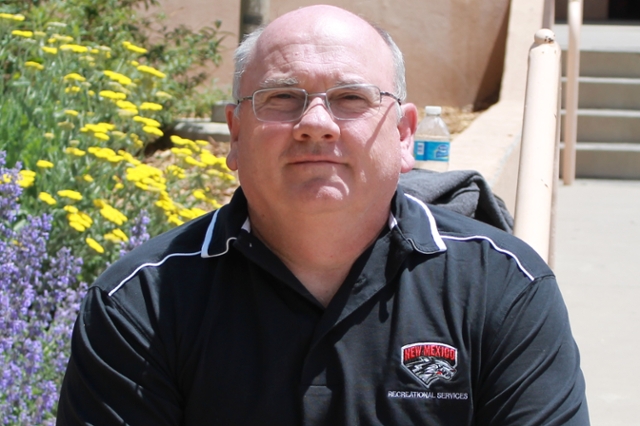 Jim completed his course work at UNM receiving a degree in Computer Science and a Master's Degree in Recreation (MA). Jim currently holds the position of Director at Recreational Services. Jim is certified as an American Red Cross CPR, First Aid and Safety instructor and is an active member of the National Intramural-Recreational Sports Association where he has served on several committees and is currently the State Director. Jim has been employed by Recreational Services since 1990.
jtodd@unm.edu
---
Eric Boeglin -
Operation Manager Recreation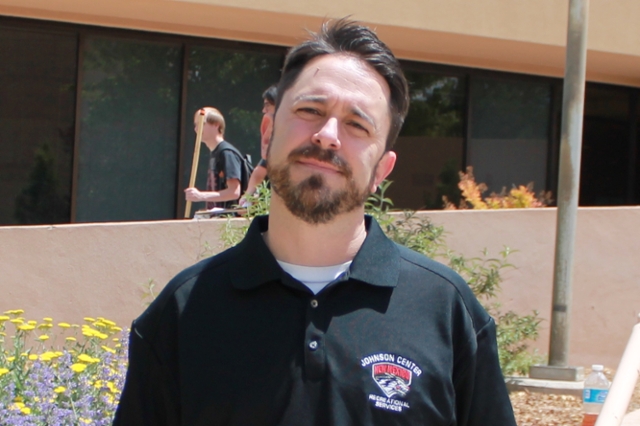 Eric Boeglin has a Masters Degree in Education/Sports Administration and a Bachelors Degree in Recreation, both from the University of New Mexico.  Eric became the Operations Manager in 2012, after 15 years as the Coordinator of Open Recreation.  He has worked for the department in many different capacities previously as a student employee from 1992 to 1998. Eric served as a trip leader for Getaway Adventures, a graduate assistant for Natural High, and student supervisor for open recreation.  Eric is also a certified American Red Cross CPR and First Aid Instructor, becoming a professional staff member in 1997. 
boegline@unm.edu
---
Noel Ortiz -
Open Recreation Coordinator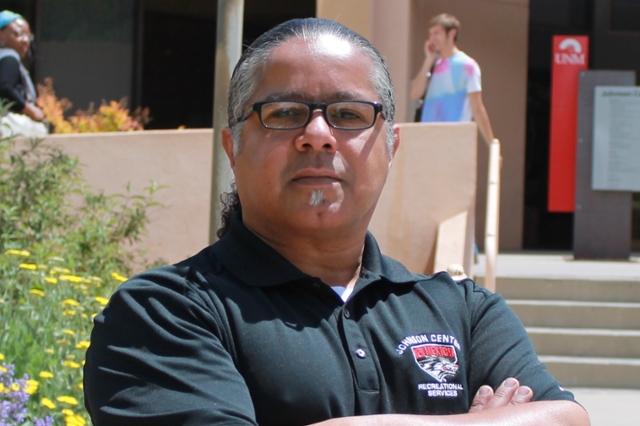 Noel Ortiz holds a Bachelors degree in Sports Medicine, which he received from the University of New Mexico, and he has taken advanced courses in Public Administration. Originally from Brooklyn, New York, Noel currently serves as the Open Recreation Coordinator at Johnson Center. Noel has previously worked for the Recreational Services Department as a Gym Attendant and Student Supervisor. Noel can be found at Recreational Services Johnson Center almost every morning where he supervises the Open Recreation student employees. He has been a nationally certified Athletic Trainer. His office hours are from 8:00 AM - 1:00 PM, Monday – Friday.
taino@unm.edu
---
Clem Eiden - Fitness Coordinator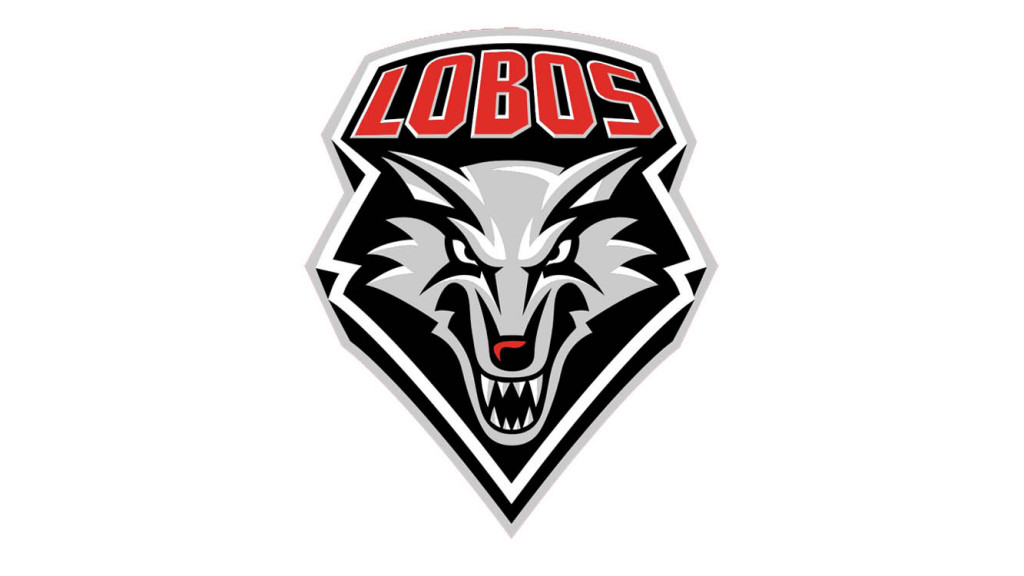 Clem Eiden holds a bachelor's degree in exercise physiology attained from UNM in 2011. Clem has been employed with recreational services as a student employee (gym attendant/ osbs attendant) in 2004, as a Personal Trainer since 2008, and has now taken the role of Fitness Coordinator at UNM Rec. Services department.
ceiden@unm.edu
---
Andy Boehnlein - Intramurals and Club Sports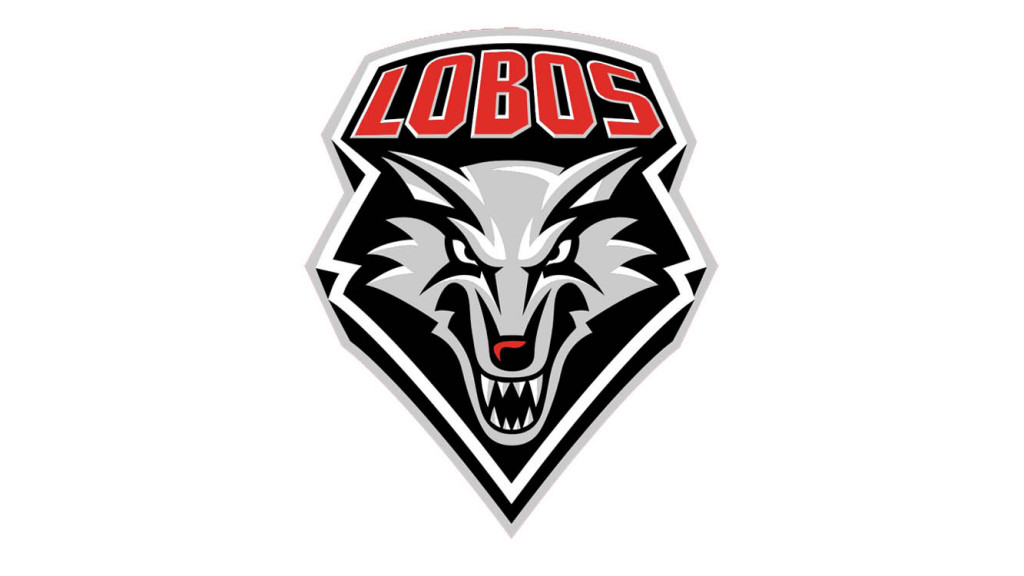 Andy holds an undergraduate degree from the University of Dayton and received his Master's Degree from the University of Akron. He previously worked at the University of Michigan for 7 years, ending his career there as the Assistant Director of Intramural Sports & Adaptive Recreation. Andy has been an active member of NIRSA and MIRSA (Michigan), previously serving as the State Director.
andypb@unm.edu
---
Thomas Shiparski - Aquatics Coordinator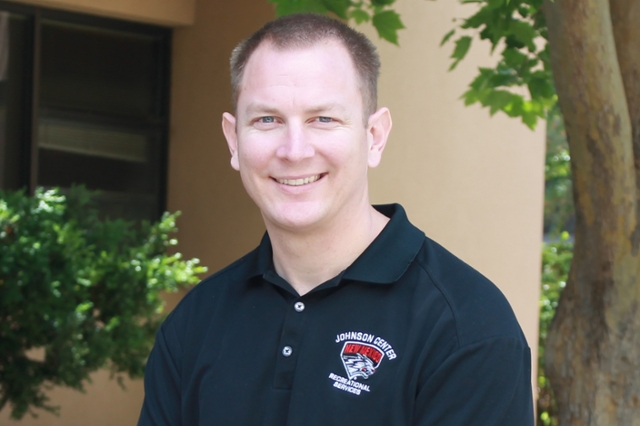 Thomas Shiparski obtained A bachelors in Environmental Science from the University of New Mexico. He is currently working towards a masters degree in the Water Resources program. With ten years experience in and around aquatic facilities, Thomas is the Aquatics Manager for Johnson Center. He is responsible for training and supervising the aquatic staff.
tos2e@unm.edu
---
Brooke Martinez - Business Manager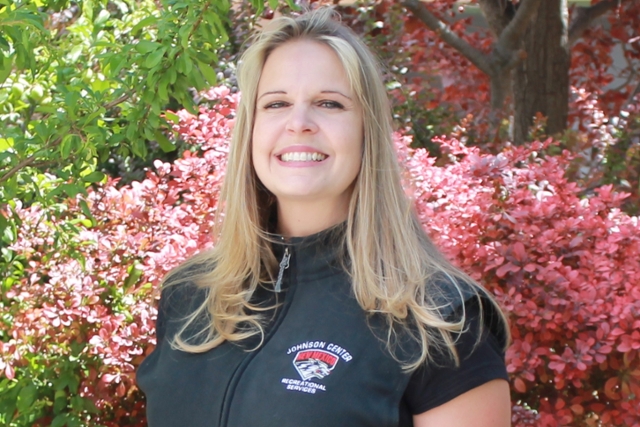 Brooke Martinez has her degree in Financial Management. She is certified in Six Sigma through General Electric. During her 6 year term at General Electric she was an Operations and Project Manager where she implemented process development and improvement using the Six Sigma strategy DMAIC and DMADV which focuses on process improvement and variation reduction. Brooke has been an Accountant at the University of New Mexico for 6 year. She started in Contract and Grant Accounting, and then repositioned to the Johnson Center where she is currently the Accountant for the Department of Health Exercise and Sports Sciences, Recreational Services and the Johnson Center Facility.
brocolie@unm.edu
---
Charles Gwinn

 - 

Outdoor Program Coordinator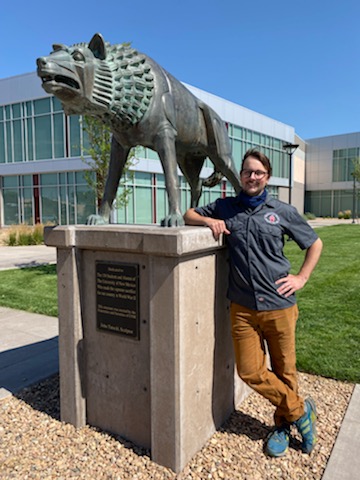 Charles holds an undergraduate degree from Western Kentucky University in Recreation Administration and Outdoor Leadership.  He received his Master's Degree from UNM in Sport Administration in 2010.  He is our Outdoor Program Coordinator for Recreational Services.  Charles has over 15 years of outdoor and experiential education management experience.  He holds several outdoor educator certifications and is an member of AORE, NIRSA, AMGA, and is currently the Leave No Trace State Advocate for New Mexico.
gwinnc@unm.edu