Low Ropes Challenge Course
Contact Us
Please click here, to fill out and submit a form about your group. You should hear back from one our coordinators within 48 hours. If you don't hear back in that time, or if you have any other questions, please email challengecourse@unm.edu or call (505) 264-1265.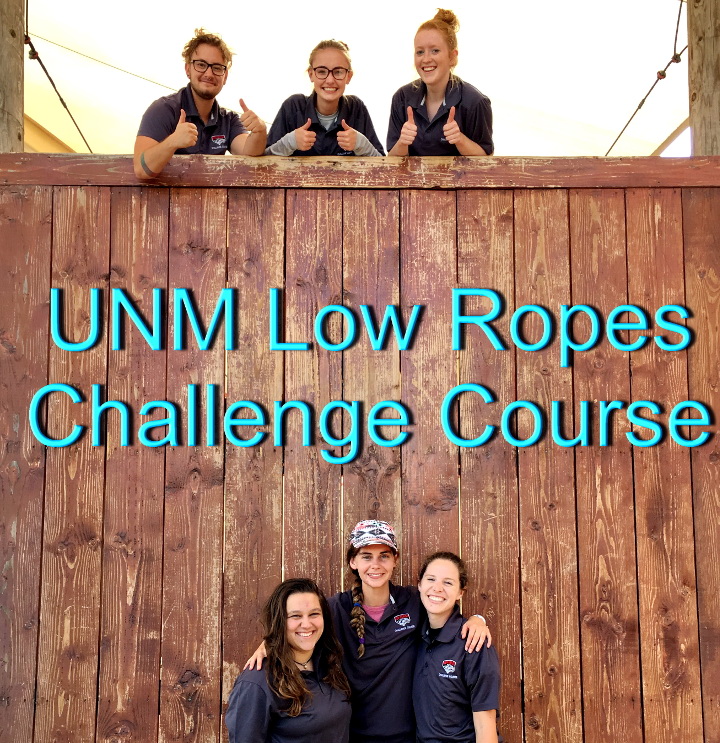 What We Do
The UNM LRCC offers the opportunity for personalized group development, skill acquisition, and team building. We're a small organization, and Fridays and weekends tend to be the most available, but we're happy to work with you to find a time and date that suits your group!
You chose from two customizable options:
The Low Ropes Challenge Course

Includes skill development through "grass activities" and then practice of these skills on several low ropes course elements such as the famous Whale Watch, Wild Woozey, our 14' Team Wall, and more.
Off-course Group Development

This option allows us to bring group development to the location that best suites you.
Whichever option you chose, the programs provided by the University of New Mexico's Low Ropes Challenge Course offers a fun and interactive team-building opportunity in a safe environment that allow groups and individuals to:
Develop stepping stones for clear communication, problem solving and conflict resolution
Devise methods to obtain individual and group goals
Learn the importance of strategy
Cultivate personal accountability, self-confidence, trust, respect, and team commitment
Challenge by choice – encouraged to take risks mentally, physically, and emotionally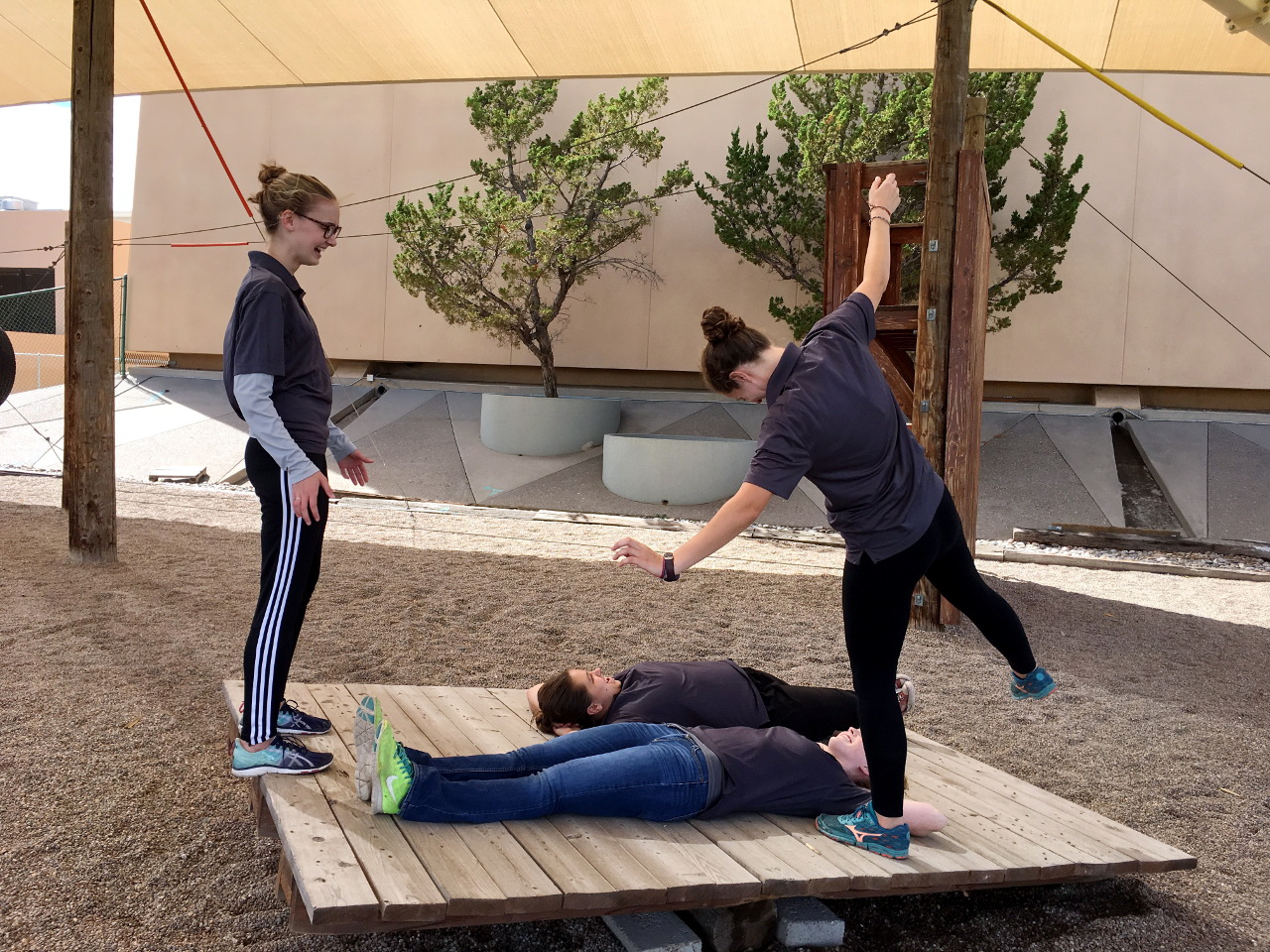 Who We Serve
Whether your group is coming together for the first time or has been together for years we can customize a program to meet your needs.
The UNM LRCC is great for groups and events of all types, including:
Student and School Groups
Corporate, Non-Profit, or other Staff
Sports (and other) Teams
Trainings, Orientations, and Retreats
And more!
Staff
Betsy Fulreader: Coordinator and Facilitator
Gabrielle Goeckner: Interim Coordinator and Facilitator 
Jesse Yelvington: Coordinator and Facilitator (on sabbatical)
Brendan Spahr: Facilitator
Erin Mitchell: Facilitator
Jordyn Webb: Facilitator
Lane Cuthbert: Facilitator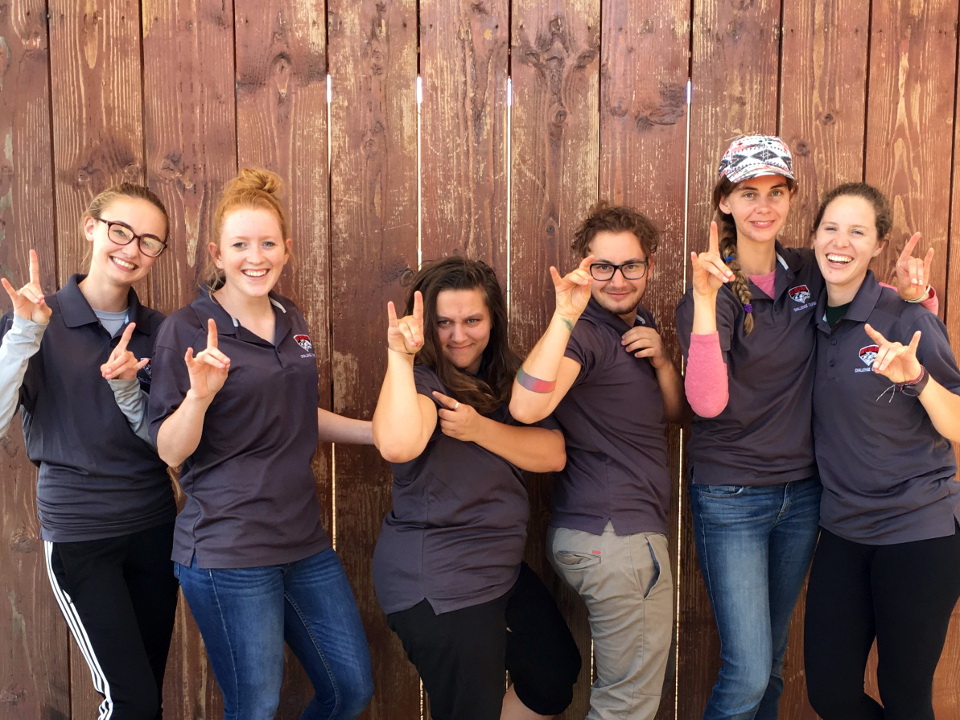 Our Mission
The mission of the Low Ropes Challenge Course is to provide group development activities to students, staff, and the community by offering unique challenges through the use of the low ropes course elements and other cooperative activities. The Low Ropes Challenge Course is committed to excellence by offering services that are safe, fun, and facilitated by a passionate and energetic staff.